Contact Us
Di-Log Solar
Sales

Tel. 0800 018 9112
Fax. 0800 018 6711
sales@dilogsolar.com

Adminstration

Tel. 0161 877 0322
Fax. 0161 877 1614
---
Di-Log Test Equipment
Sales

Tel. 0800 018 9112
Fax. 0800 018 6711
sales@dilog.co.uk
www.dilog.co.uk

Adminstration

Tel. 0161 877 0322
Fax. 0161 877 1614

Di-Log Test Equipment

28 Wheel Forge Way,
Trafford Park,
Manchester M17 1EH
Send an Email Requesting Product Demonstration or Information Request.
---
Re-Cal Calibration
Tel. 0161 877 3621 Fax. 0161 877 3662
sales@recal.biz www.recal.biz
---
ESTS – Electrical Safety Training Services
Tel. 0161 872 7439 Fax. 0161 877 3662
sales@estsonline.com www.estsonline.com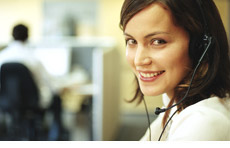 Over the next few weeks, we will be introducing many more products to the Solar PV range. Please keep revisiting the web site for details of the latest developments or follow us on Face book or Twitter (Di-Log Solar)
Di-Log Solar is part of the Di-Log group of companies which includes:
SL102 is the only tester on the market that measures Irradiance and voltage simultaneously.