SL102
Advanced Irradiance Meter with built-in DMM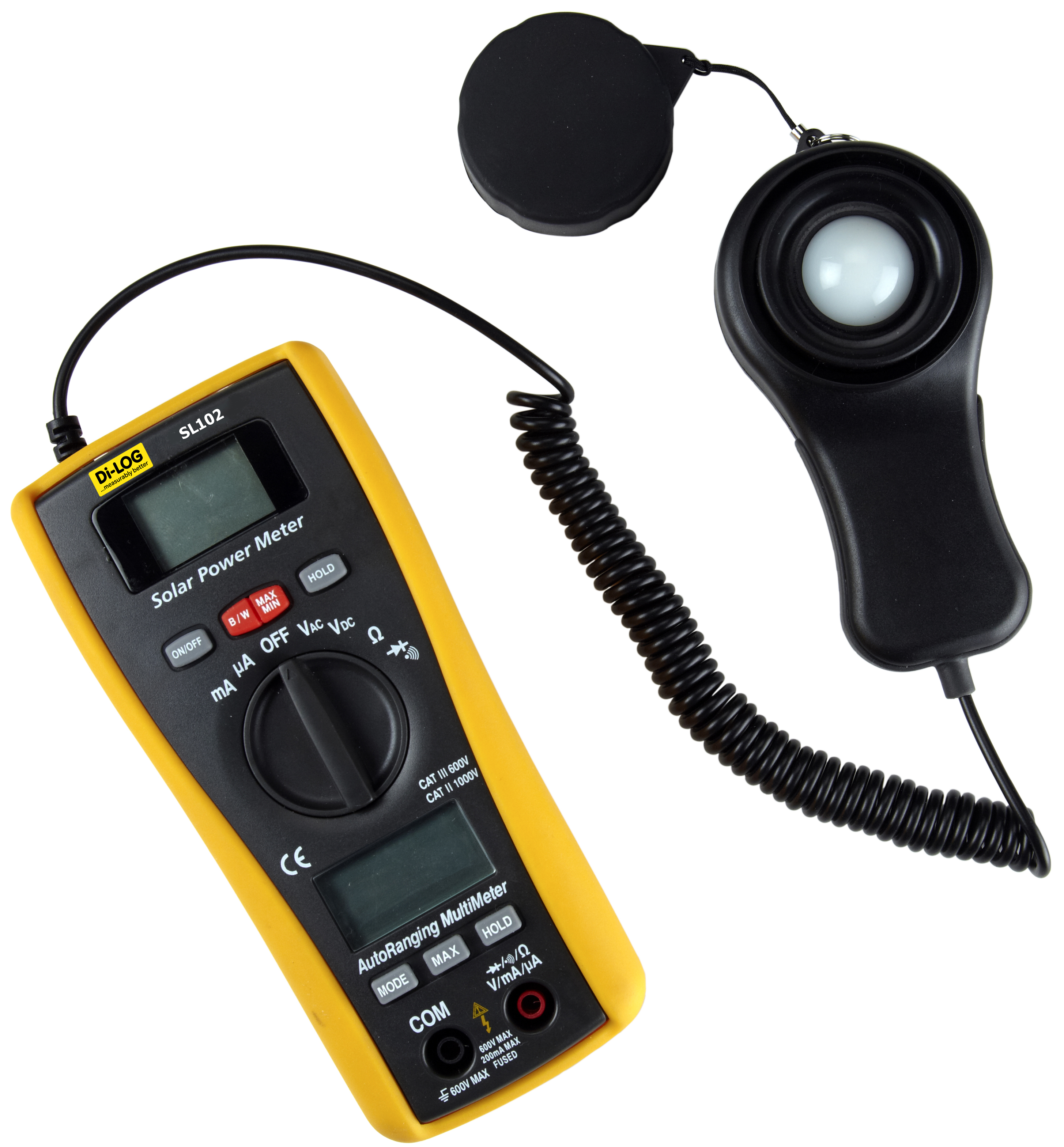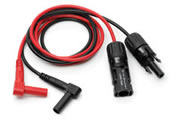 Di-log Solar are pleased to launch the all new SL102 - Digital Irradiance meter with a built in Digital Mulit Meter.
The SL102 is a professional Solar Irradiance Meter designed to assist in the installation of Solar panel PV systems. With its Multimeter like design, the SL102 enables you to perform safe and accurate measurements, even when working at heights.
The SL102 also features a dual display which allows you to simultaneously record the Irradiance level and Voltage output with the panel connected in situ by the MC4 lead set provided.
Features;
Solar Irradiance measurement to 1999 W/m² or 634BTU/ft²*h
Dual Display for simultaneous Irradiance and Voltage (VOC) measurement for in situ testing
Min/Max recording function
Auto Hold
AC/DC Voltage to 600V
Audible Continuity and Diode test
AC/DC current to 200mA (Not to be used for PSC)
MC4 Red/Black lead set for VOC measurement
Carry Case
Trade Price
£149.90
Calibration
£POA
Measurement
Range
Basic Accuracy
Irradiance
1999W/m²
Typically within ± 5% of rdg or ± 10W/m²
634BTU/ft²*h)
Typically within ± 5% of rdg or ± 3BTU/ft²*h
AC Voltage
0.001V - 600V
1.5% ± 5 dgts
DC Voltage
0.1mV - 600V
1.0% ± 3 dgts
AC Current
0.1uA - 200mA
1.8% ± 8 dgts
DC Current
0.1uA
1.5% ± 3 dgts
Resistance
0.1Ω - 20MΩ
1.2% ± 3 dgts
Continuity
<150Ω
Diode Test
1mA max typical/Open Max 3V DC
N/A
Power supply
1 x 1.5V AAA & 1 x 9 V battery
Dimensions
162(H) x 74.5(W) x 44(D) mm
Weight
About 308g