SL600
Solar Thermal Test Kit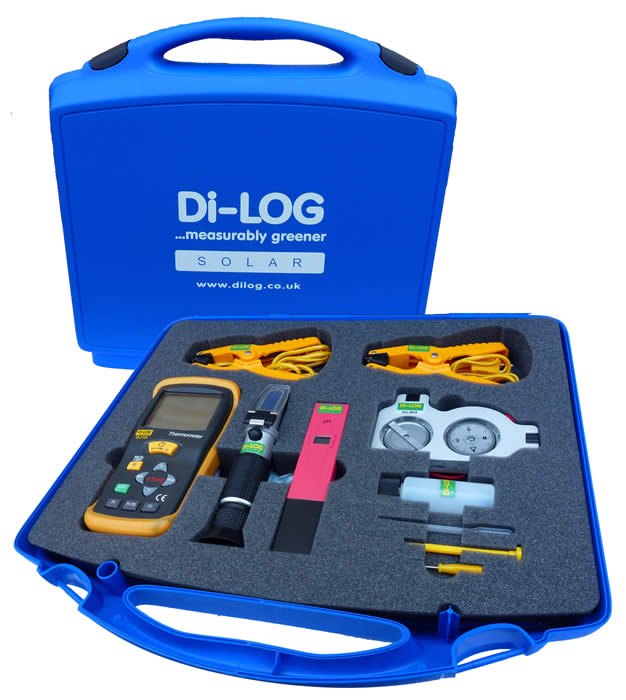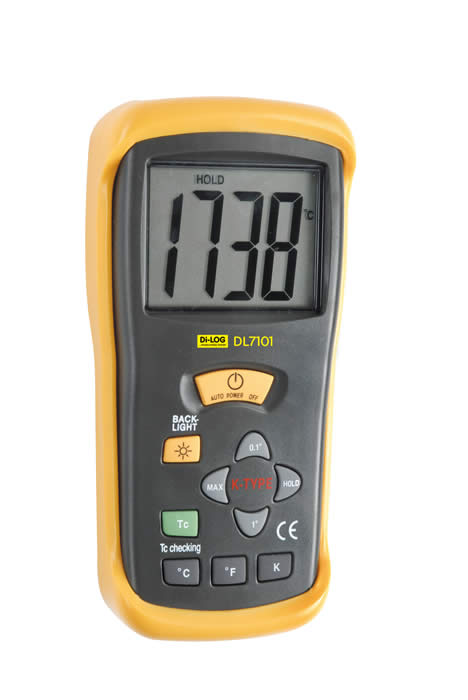 DL7101 - Digital Thermometer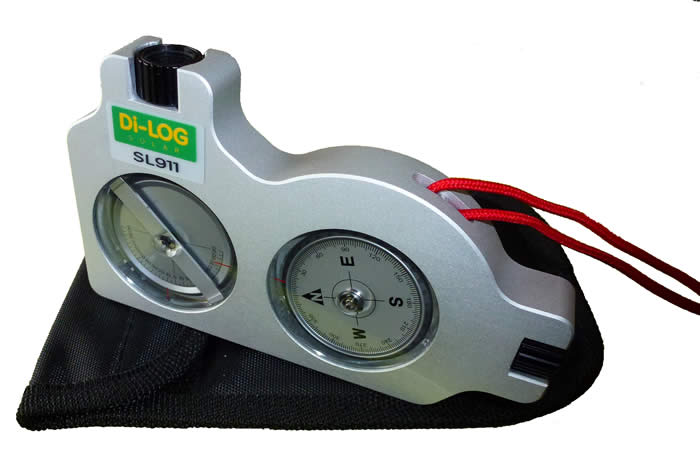 SL911 - Compass Inclinometer
The New SL600 Solar Thermal Test Kit is one of the UK's most comprehensive kits to service the Solar Thermal market. The kit includes the Di-log DL7101 Digital Thermometer, our biggest selling digital thermometer, 2 x K-type temperature pipe clamps, a digital PH Meter, the SL801 Refracometer for measuring anti-freeze, & the SL911 Compass Inclinometer, packaged in a secure carry case.
The SL600 offers you a fantastic all round Solar Thermal test kit to assist with the installation and servicing of thermal hot water systems.
DL7101 - Digital Thermometer
Dual input contact thermometer offering fast and accurate temperature indication. K type single or dual input with differential temperature.
Features:
Displays maximum reading and data hold.
Large backlit LCD
T1-T2 mode for differential temperature
Accuracy to 0.5 % on °C and °F settings.
SL911 - Compass Inclinometer
The SL911 allows the solar installer to be much more exact with line of sight for roof slopes and heights without the use of a ladder.
This combinational tool has a precision compass and clinometer built into one unit that is excellent for Solar PV, Solar Thermal and surveyors. The casing is a solid one-piece unit equipped with measurement card & special bearings, which are hermetically sealed in a dampening liquid. This helps to prevent shock and allows a quick and accurate measurement.
Features:
Accurate 360° Compass with back Bearing measurement
90° Clinometer for roof angle
Percentage increase and decrease to measure building height
Compass azimuth with reverse scale to prevent error when survcarry case
Adjustable eye pieces
SL801 - Refractometer
The SL801 allows you to measure the Glyco Ethelene content of the solar liquid, thus preventing the system
freezing.
Features:
Correcting screw for adjustment of null
Adjustable eye piece
Supplied with small suction tube
Small screw driver to adjust null
pH Meter - Digital pH Meter
The small hand held PH meter enables you to measure the PH level of the fluid in the Solar Thermal system.
Features:
Correcting screw for adjustment of pH calibration
Range from 0.0 to 14.0pH
Small screw driver to adjust null
Trade Price
£449.90
Calibration
£POA
DL7101 - Specification
| | | |
| --- | --- | --- |
| Measurement | Range | Basic Accuracy |
| Temperature °C | -50 to 1000°C | 0.5 % rdg ± 1°Cm² |
| Temperature °F | -58 to 2000°F | ± 0.5 % ± 2°F |
| Input protection | 60 V DC or 24 V AC rms | |
| Power supply | 1 x 9V battery | |
| Dimensions | 162 x 76 x 43 mm | |
| Weight | 403g | |
SL911 - Specification
| | | |
| --- | --- | --- |
| Measurement | Range | Basic Accuracy |
| Compass Bearing | 360°with Back Bearing | 1° |
| Inclinometer | 90° | 1° |
| Dimensions | 125 x 75 x 18 mm | |
| Weight | 180g | |
SL801 - Specification
| | | |
| --- | --- | --- |
| Measurement | Range | Basic Accuracy |
| Glyco Ethylene | 0 to 58.4% | |
| Glyco Propylene | 0 to 62.4% | |
| Dimensions | 160 x 40 x 30 mm | |
| Weight | 180g | |
pH Meter - Specification
| | | |
| --- | --- | --- |
| Measurement | Range | Basic Accuracy |
| pH Level | 0.0 to 14.0pH | ± 0.1pH @ (20°C) ± 0.2pH |
| Power supply | 3 x 1.5V battery | |
| Dimensions | 152 x 30 x 21 mm | |
| Weight | 50g | |